TONY PORCO--MUSEUM CATALOGING, COMPUTING, AND RESEARCH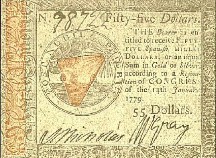 P. O. Box 3405, Laurel, MD 20709-3405 / Voice Phone 301-776-4572
Email: Museumcataloging at yahoo dot com

I will research and/or catalog any part of your museum or personal collection. I have ten years of experience with the National Park Service ANCS system, and six years' experience with Rediscovery museum cataloging software; I can use the PastPerfect museum software as well. I recently learned to use the Object ID standards developed by the J. Paul Getty Trust. I have experience with Eighteenth, Nineteenth, and Twentieth Century collections, and with artifact, slide, and archival collections. The services I provide include:

* Generation and revision of management documents, such as scope of collection statements


* Library and other background research


* Consultation on appropriate software (if applicable)
* Measuring
* Writing of catalog data and descriptions (including condition descriptions)
* Data entry and modification
* Proofreading of existing descriptions (including research for verification of catalog information)
* Data updating and manipulation (in the Rediscovery or Organize! formats)
* Object marking in accordance with sound artifact conservation procedures


Feel free to contact me by phone, postal mail (at the number/address above) or email at (museumcataloging at yahoo dot com) for more information. Thank you for your interest!

For a summary of my museum-related skills and experience, click here.


To see a drawing I did of an artifact (an Ethiopian silver cross in the National Museum of African Art), click here. Other drawings of mine on this site include this Shang Dynasty ritual blade from the Sackler Gallery in Washington and this White Buffalo kachina doll that belongs to my parents.




---
Juarez Tour Guide / Ciudad Juarez Archeological Museum

I wrote descriptions of exhibits at the archeological museum in Ciudad Juarez, Mexico, for the Juarez Tour Guide web site, a site that was founded to promote the city and encourage visitors. These were used in a virtual tour of the museum. The virtual tour includes pictures taken by my wife, Jill. This tour is an ongoing collaboration with the site owner and the museum staff.

National Collage Society

I designed a virtual museum of collage for the National Collage Society's web page. For this project, I collected links to reproductions of collages on the web, allowing users to access a wide variety of collage images from a single site. I recently finished an upgrade to the page. I am currently doing some research into grant opportunities for the Society.

National Park Service--Harper's Ferry Center

In 1999, I cataloged and marked a collection of 440 objects purchased by the Harper's Ferry Center's Historic Furnishings Division for the 2001 re-opening of the Thomas Edison National Historic Site, using Rediscovery. These items are period pieces that will be used to flesh out the site's existing pattern shop and kitchen exhibits. The collection included a vast number of woodworking and measuring tools consistent with late Nineteenth- and early Twentieth-century examples, as well as various kitchen and maintenance tools. My knowledge of Rediscovery helped me duplicate information in like records and ensure consistency of descriptions. Click to see examples of descriptions I wrote for a turn-of-the-century water cooler, a router plane, and a decimal chart. (Click the back button of your browser when you are done reading.)

In 2000, I completed another project for the Historic Furnishings Division, this time involving about 400 artifacts from Harper's Ferry National Historic Park. I have posted descriptions of an alcohol lamp and a reproduction spice tin from this project (these descriptions come with pictures of the items for comparison).


Recently (in the winter of 2005), I completed another cataloging project for the Center that included artifacts for the Selma to Montgomery National Historic Trail. I did research on Kodak "Baby Brownie" cameras for this project. My father-in-law, Bob Hendricks, used to work in the photographic chemical field, and he helped greatly with the research on the camera.


National Park Service--Ford's Theater National Historic Site

I cataloged a small collection (30 objects) at Ford's Theater in Washington, DC in mid-2002. Among them was this anti-Lincoln pamphlet from the 1920's.

National Park Service--Rock Creek Park

I recently finished several years of work on the museum collection of Rock Creek Park, including artifacts from the Old Stone House in the Georgetown neighborhood of Washington, the Peirce Mill site, and some historical objects and natural history specimen records from the general Rock Creek Park collection. This print of the Old Stone House (by a Washington artist named Caroline Bean) is part of that collection. For this project, I have generated new catalog records and marks, revised existing ones, written scope of collection statements, and done general collection research. For the natural history records, I did some basic research on petrified wood.


To see pictures I took of some of the structures and places in the park, click here.

To see some 1960's-era black-and-white pictures from the park archives that I scanned, click here.

Private Client

I am currently working on a collection of railroad memorabilia for a private client. As part of this project, I came up with a generic description for an official railway guide book (the description can be altered to match the characteristics of an individual guide). More details on this project will be posted here as the project continues.



---




FEES AND TERMS

I determine fees based on the amount of research and time needed for the job and the amount of travel required (I am willing to travel extensively, particularly in the Mid-Atlantic region, although I can only travel outside the Baltimore-Washington Metro Area for brief times due to family concerns). The larger a collection is, the more time will be needed to catalog it properly. I generally charge a per-artifact fee, which I am willing to reduce for especially large collections. I am also willing to work with a limited budget and come up with a fee that is acceptable both to myself and to you, the client. I use the National Park Service's fees for artifact cataloging (as published by the Curatorial Services Division) as a guideline.


If I have to search for the artifacts in a large basement or other storage area, I will charge an additional amount for the time required. In addition, if the project involves extensive inventory checking or reorganization of an entire collection, I will charge an hourly fee, instead of a per-artifact fee. Please note that

I will not fill out a formal catalog worksheet by hand, except for a client that does not have access to a personal computer. For clients without a personal computer, I will fill out a paper worksheet OR enter computer data and print it out, but I will NOT do both. There will be NO EXCEPTIONS to this rule

. I will be happy to provide a copy of any handwritten notes I take, and to print out copies of any computer data.

Note that the research I do is generally sufficient to catalog and produce a basic description of the items; I am willing to do more extensive research for an added fee, although I cannot guarantee that I will always be able to identify unusually challenging or obscure items (I will make my best efforts, and I will refer to subject-matter experts whenever possible). There is an added charge for artifact marking, and marking materials are the responsibility of the client (I provide my own gloves and note-taking materials). The fees for revising, updating, and/or proofreading existing catalog records will always be less than that for producing original records, and I will do this kind of work in any format. I am very interested in working with individuals to catalog personal collections of memorabilia. Note, however, that I am not a professional appraiser, and I cannot guarantee that I will be able to determine the exact value, origin, or date of any object.


Inquiries on any of these services are welcome (at the address and phone number above, or at museumcataloging at yahoo dot com). I have liability insurance through the Hartford.

For more information about museums and cataloging, I recommend the links below.

---
LINKS TO MUSEUM-RELATED ORGANIZATIONS AND PAGES
American Association of Museums
Campbell Center for Historic Preservation Studies (in Illinois)
The Foundation Center
(An important resource for all non-profits, not just museums.)
National Park Service Cultural Resources Page
(This page includes short descriptions of most of the NPS museum collections.)
National Trust for Historic Preservation
Smithsonian Institution
(This page has links to all of the Smithsonian's individual museums.)
Also, here are links to a few individual museums, historical sites, and similar places that I like (this list will change constantly--feel free to check back):

International Intellectual Museum (game, toy, and culture museum in Ulan Bator, Mongolia)

Jell-O Museum and Gallery (LeRoy, New York)

National Museum of Women in the Arts (Washington, DC)


---
If you are interested in seeing more catalog descriptions, I would recommend this page, which is a Rediscovery for Internet application done by Springfield Armory National Historic Site in Springfield, Massachusetts. It is very well done, and includes many catalog descriptions, along with pictures. Click here to see my review of Chenhall's Revised Nomenclature on Amazon.com. Click here to see another catalog description, this one written for the National Park Service's Vietnam Veterans Memorial Collection (where I worked for eight years). Here is an article I wrote about remoras for the National Aquarium in Washington, DC, that is similar in some ways to a catalog record.

---
Click here to return to the top of this page.
Click here if you are interested in learning about other writings of mine.
This page was last revised on September 7, 2007.